x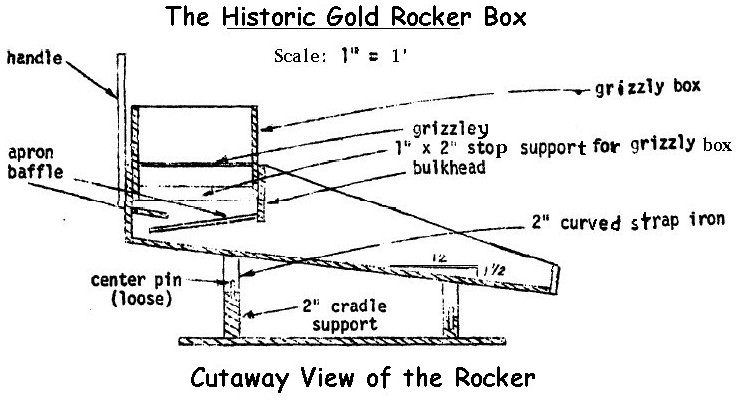 Plans included in Volume I:

1) Port A Sluice - Build a compact, yet full-sized sluice box that breaks down into sections for portability and storage

2) Rocker Box - Build a traditional rocker box, a truly time tested pieces of prospecting equipment

3) Small Rocker - Plans for a small rocker box that is easily portable and great for sampling

4) Wooden Concentrator - Add a strong pump and this wooden highbanker style concentrator is great for getting gold out of those high benches. These plans also include a section for how to build a rocker concentrator

5) Aluminum Concentrator - Similar to the highbanker style concentrator above, but in lightweight and tough aluminum

6) Bellows Drywasher - Plans for how to build a hand-crank bellows drywasher, perfect for desert gold prospecting. Can also be powered by a small motor

7) Conveyer Belt - Build a conveyer belt for moving your drywasher tailings out of the way as you work

Plans included in Volume II:

1) View Scopes – Build your own viewing scope to snipe for gold underwater.

2) Snuffer Bulb – Works in a similar way to a snuffer bottle but can be used underwater to suck up any gold while sniping.

3) Crack Hook – A great tool for easily scraping out material from cracks.

4) Fanning Board – Use a fanning board underwater to quickly move sand, silt, moss and more.

5) Suction Stick – Use this homemade hand dredge to quickly and easily suck up material from holes or cracks and easily transfer it to your recovery equipment.

6) Vibrobasic Drywasher – Build your own small and lightweight vibrostatic drywasher.

7) Mini-Magic Drywasher – A bellows drywasher that is small and light enough to carry into otherwise unreachable spots.

8) Gold Classifying Screens – Make this handy classifier set to classify down all that gold you've found into various mesh sizes.


----------------------------------------------------------------------------------------------------

Shaker Tables:

Shaker tables do a great job of cleaning classified concentrates.
The British Geolocical Survey has this hand-powered

shaker table

. This is very cool !!
Rocker Boxes:

Rocker boxes are cheap and easy to build, easy to operate and good at getting fine gold. They're also a lot quieter than dredges, highbankers and other power equipment but is also quite dusty....LOL

Gravity Dredge:

The gravity dredge is basically a suction dredge without motor, or pump, no moving parts, etc. They rely on gravity to build a head of suction. They aren't all that portable, relatively inexpensive and they work really great for finding gold.

Sluice Boxes
Several sucker plans can be found at

Highbankers
-----------------------------------------------------------------